Bandelier Hall East Renovation
At last, Bandelier Hall East is getting a much deserved facelift!  Many updates to the building will be energy and water efficient, out go the resource hungry radiators and the disruptive noises that came along with them!  Major improvements will include LED lighting, all new Heating, Ventilation & Air Contitioning systems, a new ceiling throughout the building, and new plumbing for the restrooms.  This will be a ongoing news page over the course of the project, so check back for updates through the summer!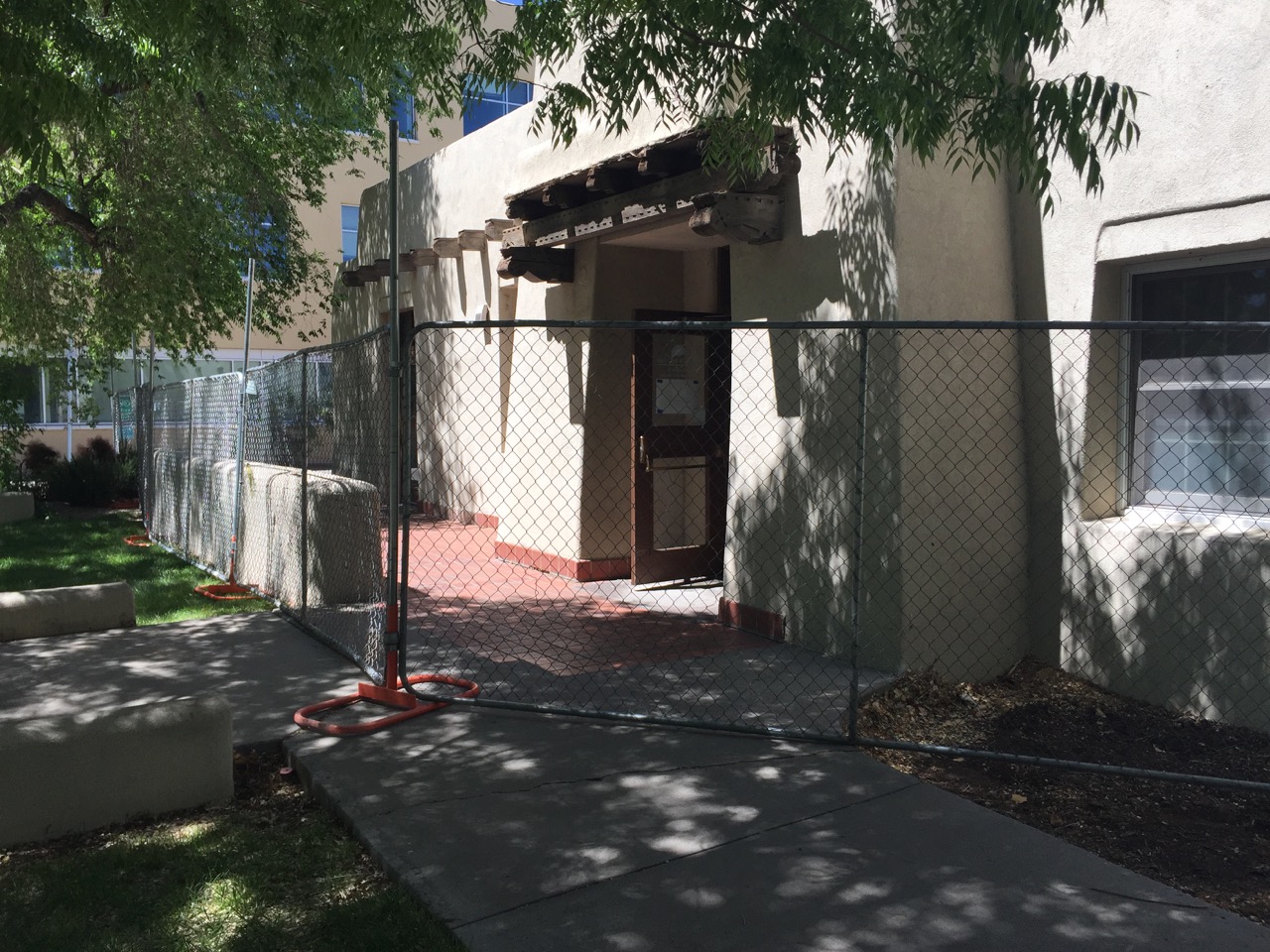 5/21/2018
The crews have taken most of the ceiling tiles down and exposed the original ceiling of Bandelier Hall East.  All electronics are dust covered and asbestos treatments in the basement have begun.  All of this is in preparation for the ductwork and new HVAC systems!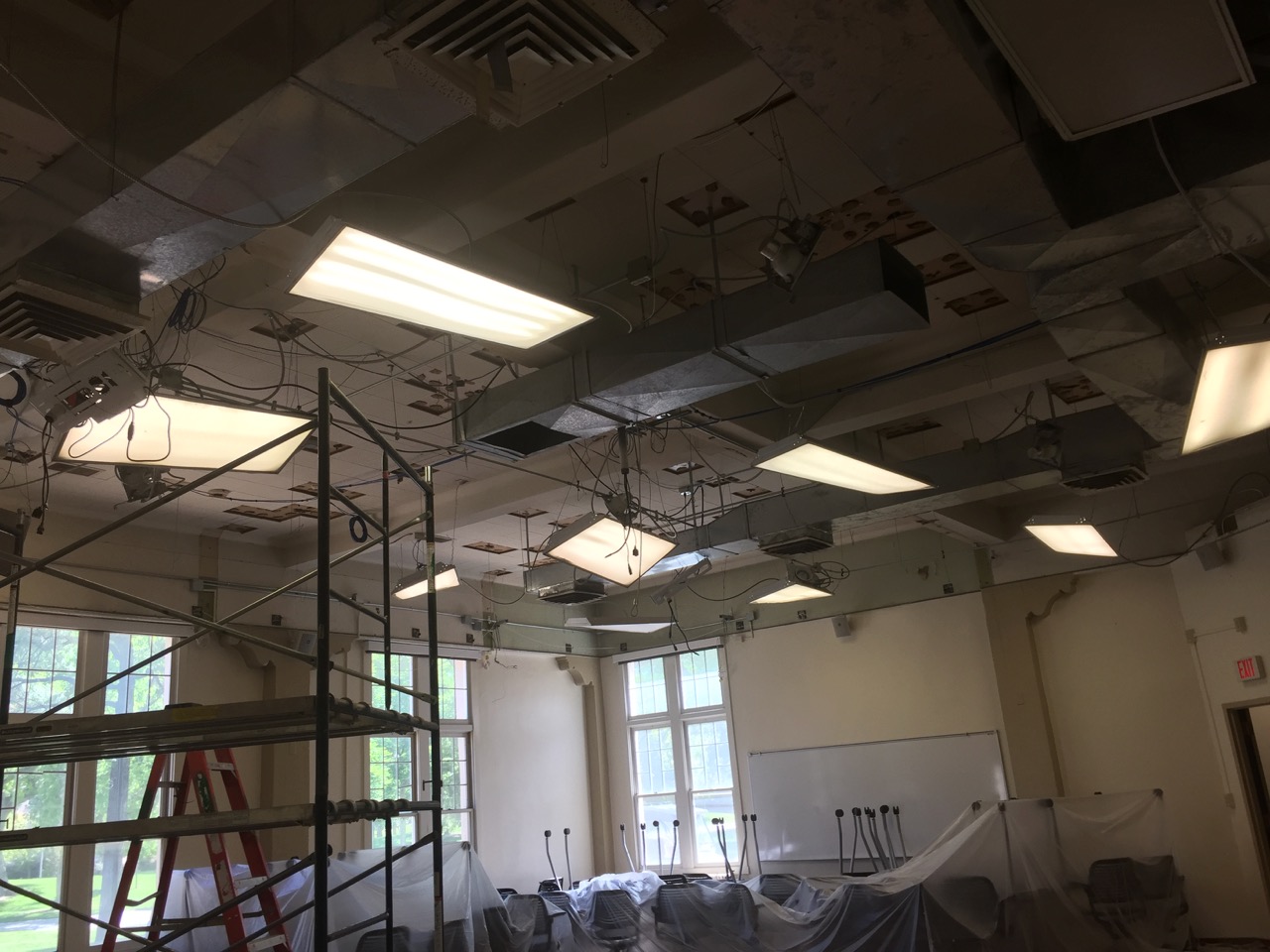 6/7/2018
The HVAC ductwork has begun to be installed.  Holes have been cut in the building's roof where the new air conditioning units will be placed.  Best of all, the restrooms are being remodeled, so the rumor of an updated bathroom is finally confirmed!  Work is steadily taking place...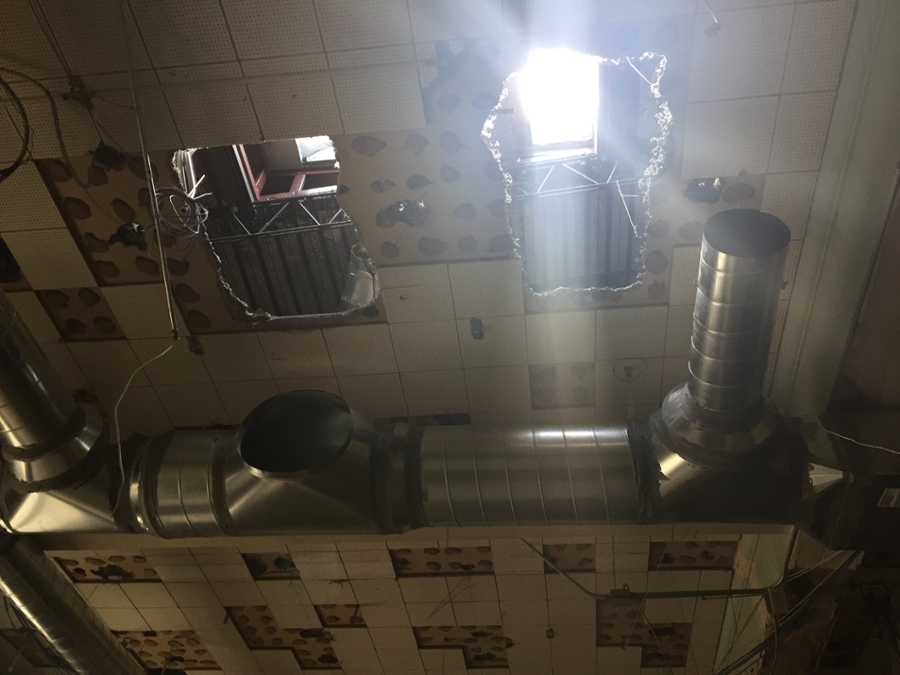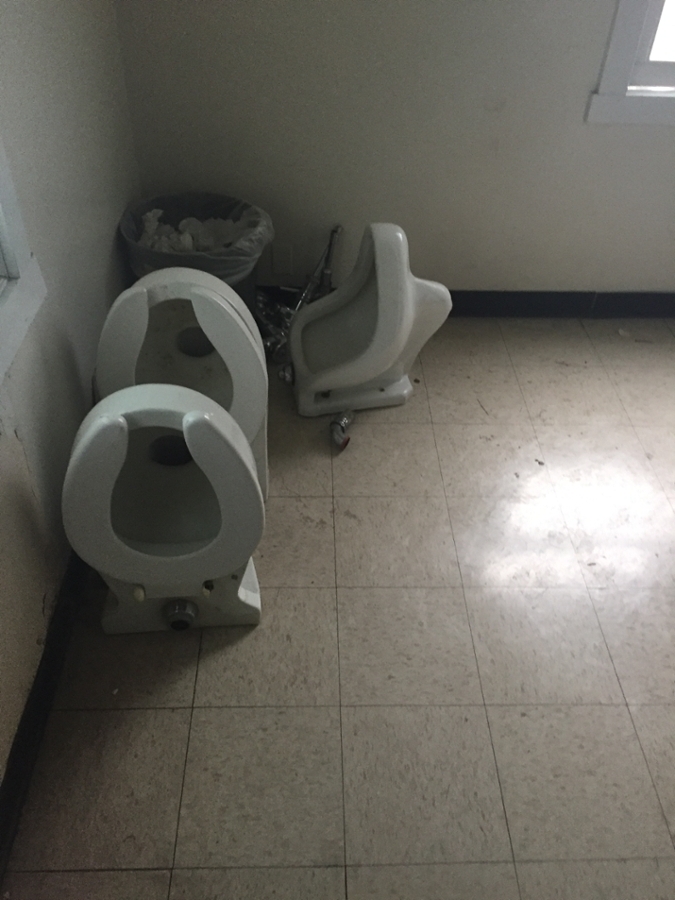 7/9/2018
Lights are being installed on the new ceiling grid.  The date is fast approaching for occupants to return to hte building.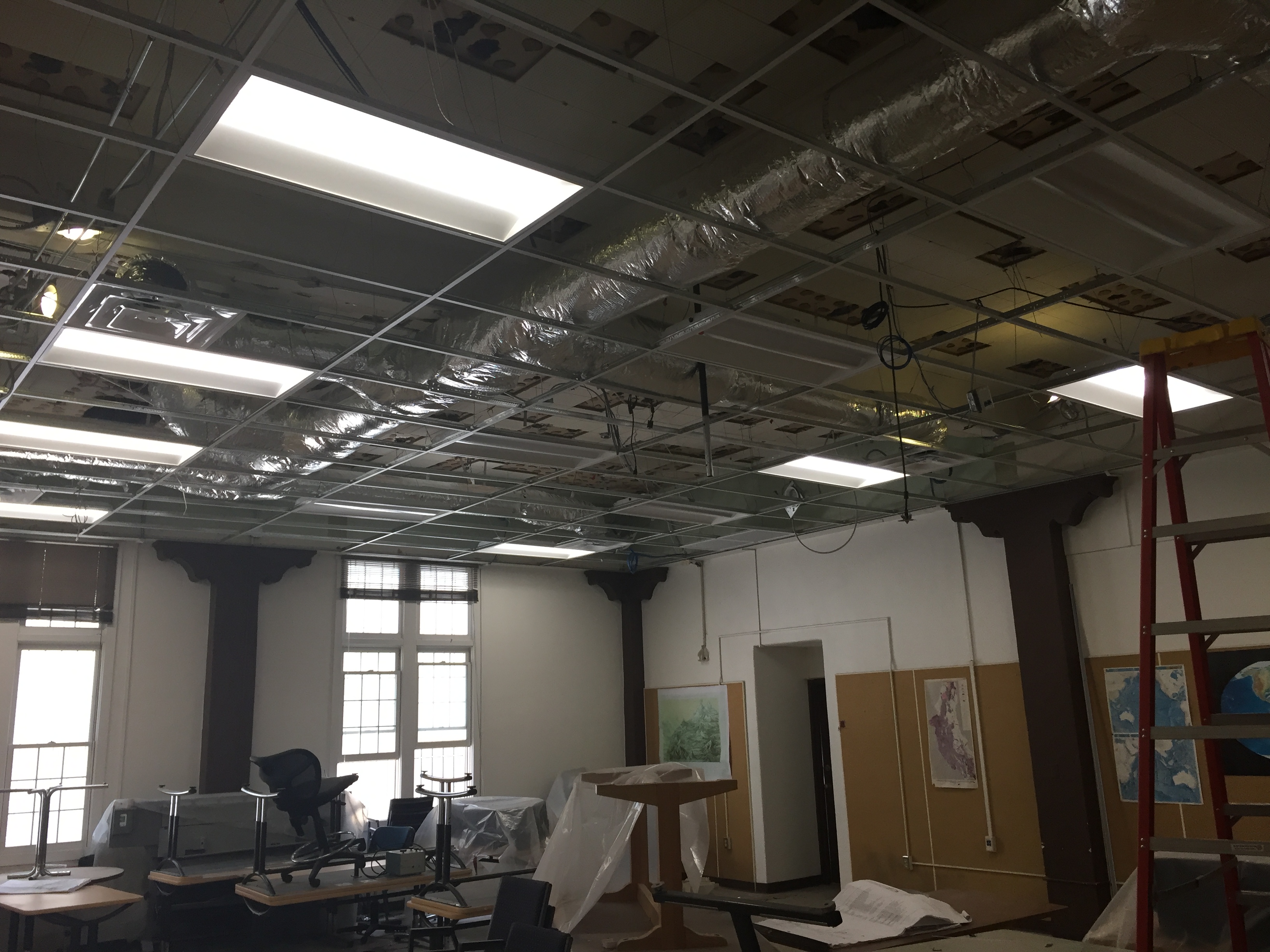 7/19/2018
Although we're officially behind schedule on repopulating the building, much progress is being made.  The ceiling tiles are being installed and even though you can't see it, the new air conditioners have been turned on.  The project manager says we're a few weeks out from completion.