Featured Map May 2019
Download map as PDF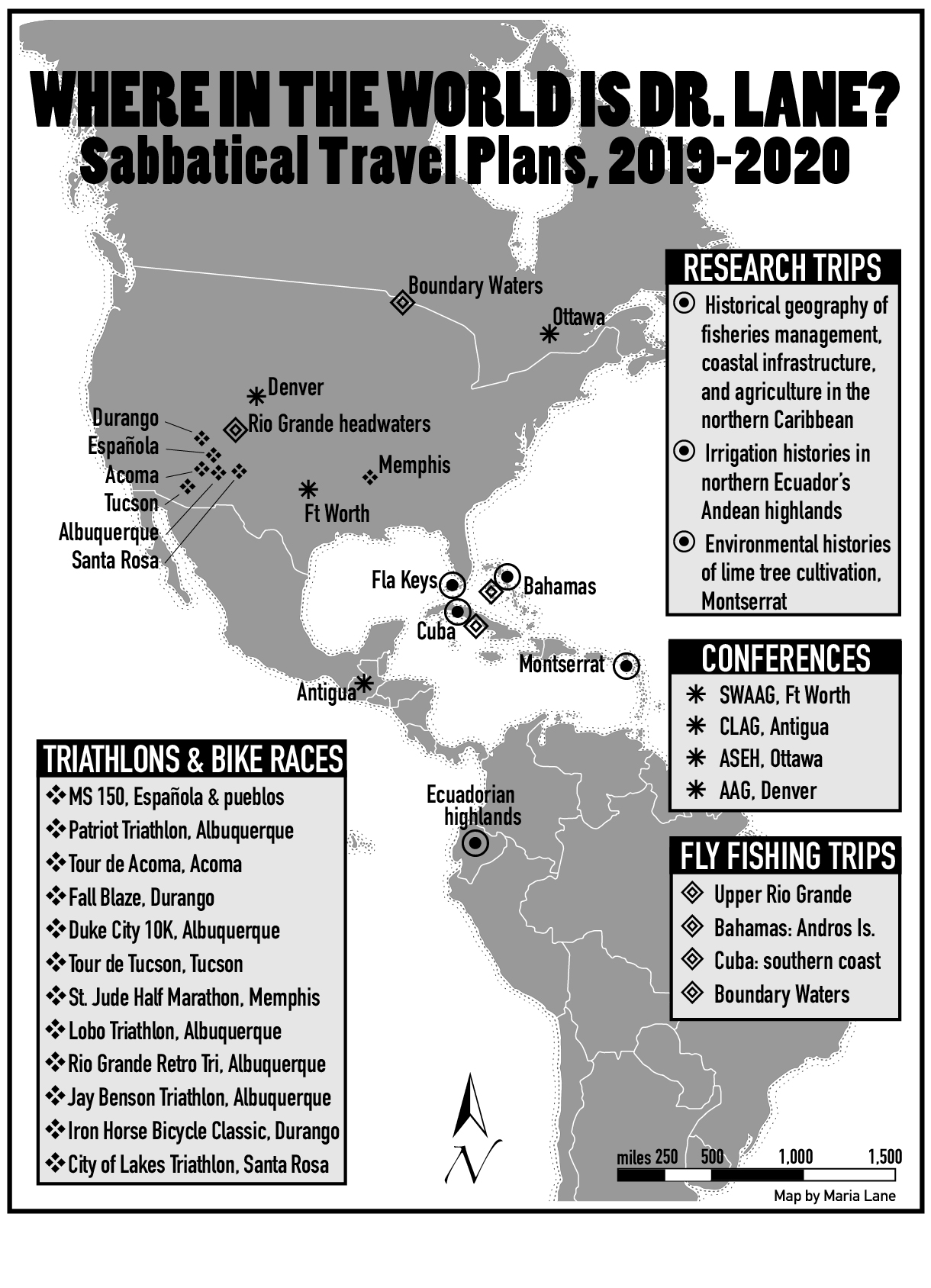 As of July 1, 2019, Geography & Environmental Studies welcomes Dr. Chris Duvall as department chair. He replaces Dr. Maria Lane, who will return to the GES faculty.
Based on a unanimous endorsement by the GES faculty, Dr. Duvall will serve a four year-term at the helm of a growing department. He brings a wealth of administrative experience to the position, having served in recent years as GES Associate Chair, GES Graduate Program Director, and on a variety of university-level committees. During his term, Dr. Duvall will oversee implementation of the department's recently-approved joint doctoral program with New Mexico State University, which is slated to launch in Fall 2020.  He will also oversee faculty hiring, strategic planning, program development, and facilities expansion.
"I can't think of a better choice," said outgoing department chair Maria Lane. "Chris is a great strategic thinker, a good communicator, and also a truly impressive scholar and teacher. He has the full confidence of GES faculty, staff, and students to lead the department in this critical transition. We all feel like the department is in really great hands."
Having served as GES department chair since 2014, Lane is now looking forward to new opportunities. The latest "Featured Map" shows where she intends to travel in 2019-2020, taking advantage of a year-long sabbatical to pursue several collaborative historical geography projects focused on the Caribbean basin.  As shown in the map, Lane will also spend time attending conferences and undertaking personal travel.  
"I've really enjoyed the opportunity to serve as GES Chair," Lane said, "but it will be great to have more time for research. And I look forward to spending more time in the classroom after I return from sabbatical."