Featured Map October 2022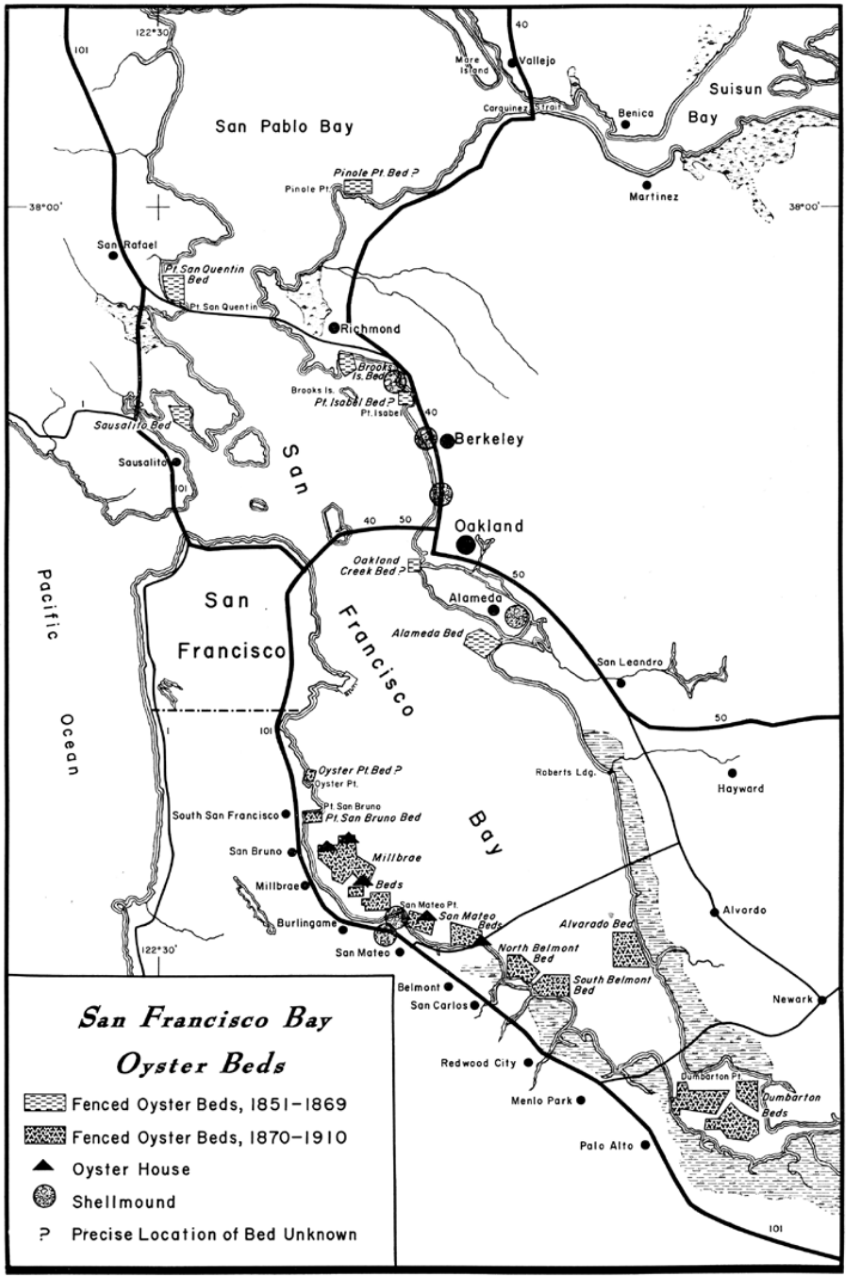 Map of San Francisco Bay Oyster Beds, from Elinore Barrett's The California Oyster Industry (1963).
Prof. Elinore Barrett worked in the UNM Department of Geography for over 30 years, and shaped the careers of many students. 
The department has recently received a major gift that endows a scholarship to honor the memory of both Prof. Barrett and Prof. Robert D. Campbell, another longtime geography professor at UNM. 
To learn more about the generous donation from Dr. Dan Chang and his late wife Mrs. Cecilia Change, visit our Scholarships page.