Maria Lane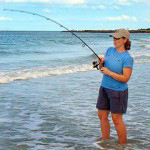 Professor, Geography and Environmental Studies

Director, R.H. Mallory Center for Community Geography
Ph.D., University of Austin, Texas
mdlane@unm.edu | CV | Website
Dr. Lane joined The University of New Mexico in 2006. A historical geographer, she studies environmental knowledge claims and is particularly interested in maps, science, and stories and the roles they play in creating, challenging, or legitimizing different human-environment understandings. Lane's projects generally focus on the late nineteenth and early twentieth centuries, with regional emphases on the American West, the Spanish & British Caribbean, the arid landscapes of Mars, and places with colonial histories.  
Interests:
Historical geography, environmental knowledge, colonialism, American west and southwest, Atlantic basin, history and geography of science, history of cartography, legal geography
Research:
Dr. Lane is a historical geographer who studies how environmental knowledge is produced through maps, science, stories, and policy.