Ronda Brulotte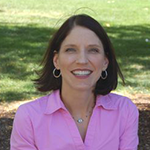 Associate Professor, Geography and Environmental Sciences
Associate Department Chair, Geography and Environmental Sciences
Latin American Studies Director, Latin American Studies
Ph.D., University of Texas, Austin
Dr. Ronda Brulotte received an appointment at The University of New Mexico in 2007, where she currently teaches in the Department of Geography and serves as the Associate Director for Academic Programs at the Latin American and Iberian Institute. Brulotte has served as President of the Society for Latin American and Caribbean Anthropology (SLACA). As a Latin Americanist, she works extensively with Latin America Studies undergraduate and graduate students. While she maintains a geographic focus on Mexico, she is trained in Latin American Studies more broadly. Her research and teaching interests are in the areas of tourism, materiality, critical heritage studies, and food systems. She has authored Between Art and Artifact: Archaeological Replicas & Cultural Production in Oaxaca, Mexico (2012) and co-authored, Edible Identities: Food as Cultural Heritage (2014). Brulotte's current research examines global indigenous commodity as it relates to Oaxacan mezcal.
Interests:
Food systems, tourism geography, critical heritage studies, commodities and materialism, transnational indigeneity, Mexico, Latin America
Research:
Dr. Brulotte is an interdisciplinary scholar with training in sociocultural anthropology and Latin American studies whose research focuses on craft economies, critical heritage studies, and materiality in Mexico.