Need to for Graduate School Financial Aid?
Click the image below to be taken to a step-by-step guide.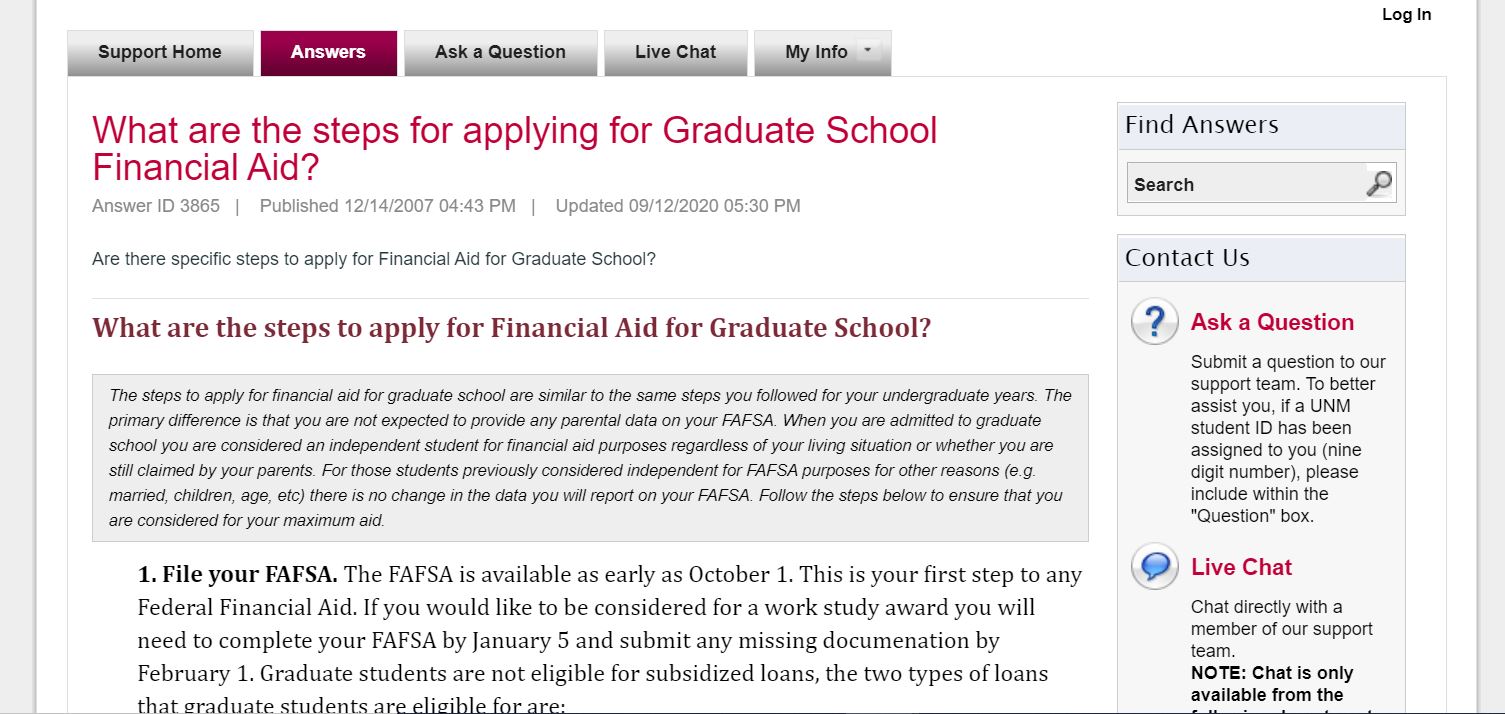 Assistantships
An MS degree in geography is a good investment, and we invest in our students.  We currently fund about 90% of the graduate students in our program through a variety of paid assistantships and scholarships.  There are also many financial aid resources available at UNM to support graduate research projects.
The department has a number of Teaching and Research Assistantships for the Master's & Doctoral programs.              TA positions typically entail:
20 hours of work per week which consist of teaching sections of introductory courses, meeting with students, and assisting professors with their courses.

A Master's TA earn approximately $1,405 per month and a Doctoral TA earn approximately $1,546 per month; both include full tuition waiver up to 9 credit hours and health benefits.

Typical TA appointments are for an academic year from late August to early May. Limited TA possibilities exist in the Summer semester.

RA positions are typically funded from research grants and RAs work in direct collaboration with one or more faculty. Conditions for RA positions vary but generally have the same terms as TA positions.
TA and RA positions are very competitive. When applying to the program you should indicate if you would like to be considered for a TA or RA position
Other Financial Support Options
Administered by the Department of Geography
• Tuition scholarships. The department has a limited number of tuition waivers for in–state students. All eligible students enrolled in or starting our graduate program will automatically be considered for this scholarship and there is no need to apply. Scholarships are located in the Summer for the upcoming academic year.